Automotive Repair Shop in Stouffville

Bill's Automotive Stouffville is your local full service auto mechanic in Stouffville, ON, specializing in vehicle inspections, maintenance, rust removal and other automotive diagnosis and repair services for over 25 years. Our automotive repair shop provides service on all makes and models of light to heavy-duty vehicles.
Professional Auto Mechanics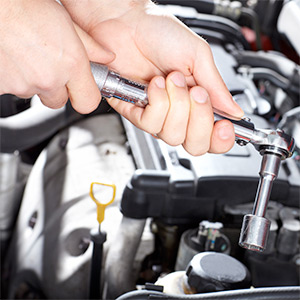 Bill's Automotive Stouffville is the leading auto mechanic in Stouffville, ON. We offer comprehensive diagnostics and repair on all makes and models of autos, including Heavy truck repair, engine repair, light-duty vehicles and gasoline or diesel-powered vehicles. Whether you require service on your personal car or a corporate or fleet vehicle, we're happy to take it on. We particularly specialize in diagnosing problems with heavy-duty industrial vehicles, performing safety inspections, checking for and removing rust and repairing or servicing trailer hitches.
As our name suggests, our automotive repair shop is dedicated to providing efficient service in a timely manner. Your vehicle will always be seen to and treated promptly, no matter the size or extent of the issue. Our highly trained technicians have decades of experience in various full-service auto repair specialties, so we are capable of tackling the most complex or difficult repairs. We are also committed to using only the most reliable parts and materials from brands we trust with top-quality tools and equipment to get the job done right and equip your vehicle with lasting value. Contact us now! Check out some of the other credentials that make clients trust us for superior automotive repair shop services in Stouffville, ON:
We are motor vehicle inspection certified with the province of Ontario.
We've been licensed for vehicle inspection for over 10 years.
We are a proud member of the AARO.
We have more than 25 years of experience.
We offer comprehensive vehicle service in Stouffville, ON, and the surrounding areas, including Whitchurch.